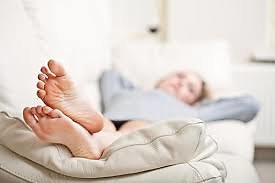 About me
Many years ago, a close relative was suddenly struck by severe vertigo/labyrinthitis which did not respond to conventional treatment. After many months of illness, he was still unable to work due to continuing vertigo, nausea and poor balance. Someone recommended a reflexologist and to his amazement, after his first treatment he walked out of the room without losing balance for the first time in months. After each session his symptoms improved. Today he is well but still enjoys 'top up' sessions for relaxation.

On his recommendation I started having reflexology as my job was making me feel anxious and stressed. I loved the therapy immediately for the long lasting, deep relaxation it provided me and the seed was sown.

When an opportunity came up, I decided to train as a reflexologist myself, while working and sought the best qualification I could find; the Agored Cymru L5 Diploma in Practitioner Reflexology. I studied at the highly regarded Three Shires School of Reflexology established in 1995 in Milton Keynes. The qualification focuses all study and practical elements towards the practice of reflexology and is the equivalent of years 1 and 2 of a First-Degree course.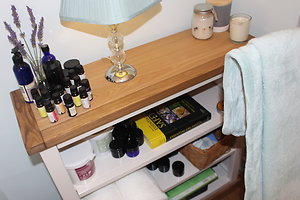 I now focus on reflexology work and I continue to build on my initial training to develop professionally and further my knowledge and experience in this field by attending CPD courses aligned to reflexology.



I am fully insured to provide reflexology and use selected essential oils in my treatments.


I am a Full Member of the Association of Reflexologists (AoR)